The
All Souls Trilogy

Wiki
Welcome to the online database of witches, daemons, and vampires! We're an encyclopedic site by fans, for fans, of Deborah Harkness' popular fantasy series. We cover everything in the All Souls universe. From the original trilogy to its TV series adaptation, we invite you to collaborate and help this wiki grow!
The All Souls Trilogy is a three-book series written by Deborah Harkness. The books follow the story of a witch named Diana and a vampire named Matthew who seem to be destined to be together. They face many difficulties and are forced to defend themselves and each other against those of their own kind.
Deborah Harkness released a companion book in May 2018 entitled The World of All Souls: The Complete Guide to A Discovery of Witches, Shadow of Night, and The Book of Life (All Souls Trilogy), and released a book in another series set in the same universe featuring secondary characters in The All Souls Trilogy — Time's Convert, published September 2018. The book stars Marcus Whitmore, Matthew Clairmont's vampire son.
The UK television adaptation of the first book in the trilogy, A Discovery of Witches, premiered in September 2018 and was produced by Sky TV; the third and final season aired January 7, 2022.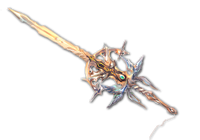 Fantasy Literature
Go to these sites for info or for help with your own wiki!
A Court of Thorns and Roses • A Song of Ice and Fire • All Souls Trilogy • Beyonders • The Black Company • The Brotherband Chronicles - Ranger's Apprentice - Royal Ranger • The Dark Tower • Deltora Quest • Discworld • The Dragonriders of Pern • The Dresden Files • Fablehaven • The First Law • Grishaverse • His Dark Materials • Inheritance Cycle • The Kingkiller Chronicle • The Land of Stories • The Magicians • Malazan Book of the Fallen • Mistborn • Shades of Magic • Shannara • The Spiderwick Chronicles • The Stormlight Archive • Sword of Truth • Throne of Glass • Wheel of Time • The Wicked Years
Want your community included? See how!