Welcome to the All Souls Trilogy Wiki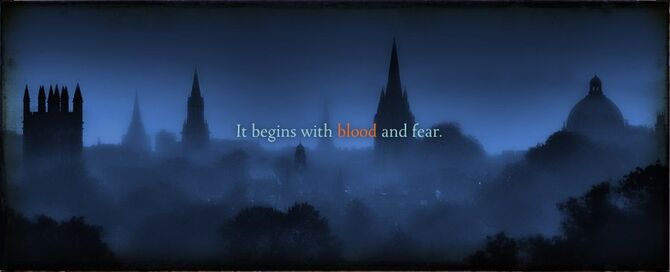 An encyclopedic site by fans, for fans of Deborah Harkness' All Souls Trilogy

Books
Creatures
About the Series
The All Souls Trilogy is a three-book series written by Deborah Harkness. The first in the series, A Discovery of Witches was published on February 8, 2011 by Penguin Books, and became a New York Times Best Seller upon its release. The sequel, Shadow of Night was first published on July 10, 2012 by Penguin Books. The third book in the series, The Book of Life was published on July 15, 2014 in hardback, e-book, and audiobook in the US, UK, Canada, and Ireland.
The books follow the story of a witch named Diana and a vampire named Matthew who seem to be destined to be together. They face many difficulties and are forced to defend themselves and each other against those of their own kind.
Deborah Harkness released a companion book in May 2018 entitled The World of All Souls: The Complete Guide to A Discovery of Witches, Shadow of Night, and The Book of Life (All Souls Trilogy), and will be releasing a book in another series set in the same universe featuring secondary characters in The All Souls Trilogy — Time's Convert, published September 2018. The book stars Marcus Whitmore, Matthew Clairmont's vampire son. Visit Time's Convert Wikia.
Visit The Serpent's Mirror Wikia for fun information about the author's upcoming, related series The Serpent's Mirror.

Be sure to check out the TV series of A Discovery of Witches when it becomes available in your area. For the USA, that will be January 17, 2019 via Sundance NOW channel and Shudder.
We're having fun participating in the All Souls Trilogy Discussion Group on Facebook.  It's a closed group but anyone can ask to join.  There are more than 2,000 members now, with active daily participation by a large number of those members.  Peopl…
I've *ahem* been to Prague (nbd) but I still had some trouble visualizing what Matthew and Diana were seeing when they go back to the 1590 Holy Roman Empire. Thankfully, Deborah Harkness has a Flicker page dedicated to the monuments and details our s…
See more >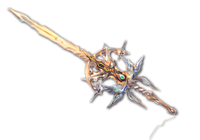 Fantasy Literature
Go to these sites for info or for help with your own wiki!
A Court of Thorns and Roses • A Song of Ice and Fire • All Souls Trilogy • Beyonders • The Black Company • The Brotherband Chronicles - Ranger's Apprentice - Royal Ranger • The Dark Tower • Deltora Quest • Discworld • The Dragonriders of Pern • The Dresden Files • Fablehaven • The First Law • Grishaverse • His Dark Materials • Inheritance Cycle • The Kingkiller Chronicle • The Land of Stories • The Magicians • Malazan Book of the Fallen • Mistborn • Shades of Magic • Shannara • The Spiderwick Chronicles • The Stormlight Archive • Sword of Truth • Throne of Glass • Wheel of Time • The Wicked Years
Want your community included? See how!

Community content is available under
CC-BY-SA
unless otherwise noted.